Don West | Associate Broker | Southern Ontario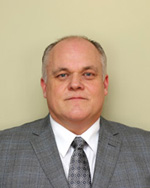 Don brings extensive experience as an aviation professional to J A Spears. With over 35 years in the industry; including fifteen years as an aviation department manager, Don has also assumed the roles of aviation consultant, associate broker and contract pilot. Don has over 16,000 hours of international flight time for high profile business professionals, including the media and entertainment industries. Don is endorsed on and has intimate knowledge of Gulfstream, Bombardier, Falcon, Learjet and Citation Jets. Don was awarded with the Runzheimer International Award for "Best Practices Corporate Aircraft Management" and his experience extends to include sales, acquisitions and financing of Corporate Aircraft. We welcome Don's high level of expertise and professionalism to JA Spears.
Cell Phone: 905-617-3032
Email: dwest@jaspears.com
Glenn Rochon | Associate Broker | Central Ontario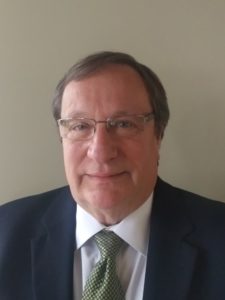 Glenn brings over 35 years of business and entrepreneurial experience to J.A. Spears. He is an experienced commercial fixed wing and helicopter pilot in addition to previously holding Transport Canada approved check Pilot authorization. Upon graduating from Canadore College's Aviation Program, he co-founded a helicopter company and was subsequently invited to sit on the College's aviation department advisory committee. Glenn's extensive aviation background as an operator, senior marketing specialist and manager helped build strong relationships, particularly within the resource industry. Subsequently, in 1996 Glenn began focusing on domestic and international business opportunities in the resource sector. His efforts culminated in the formation of business and personal associations at the highest possible levels in government and industry, particularly in the Middle East North African region. Glenn has successfully identified and negotiated many opportunities for clients including co-founding both TSX Venture and TSX listed mining exploration as well as oil and gas exploration and production companies. Glenn brings an extensive and diverse level of aviation and business experience to J A Spears, we welcome him to our corporate team.
Cell Phone: 905-717-3811
Email: grochon@jaspears.com
John Rodgers | Associate Broker | Edmonton, Canada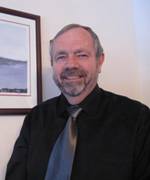 John has 40 years of aviation experience, both as an accomplished pilot endorsed as Captain on the Cessna Citation series, as well as an Aircraft Maintenance Engineer (AME). His professional travels have taken him from the High Arctic to Central and South America as well as Europe and Africa. John has owned and operated his own air service in Canada and has contracted aircraft to operate internationally. In addition, John has operated two corporate flight departments. John brings in depth and diverse experience and knowledge to his role as Aviation Sales Consultant with J A Spears.
Cell Phone: 780-904-8464
Email: jrodgers@jaspears.com